Despite being very eager to press on with my Carlist War project I find myself stymied by the lack of new releases from QRF.
It's not without its upside though. Desperate to assuage the Carlist urge I bought some of the Fantassin Carlist command figures to see if they would fit with QRF.
As you can see they do indeed and so will provide more variety in my anticipated Carlist War armies.
The main beneficiary though has been my 7YW project most of which was purchased over a year ago, partly painted and put away with a disinterested sigh. The key to its revitalisation, apart from the Carlist lacuna, was my realisation that I needed the Barry Lyndon effect and that could be had by using six figures per base for the infantry.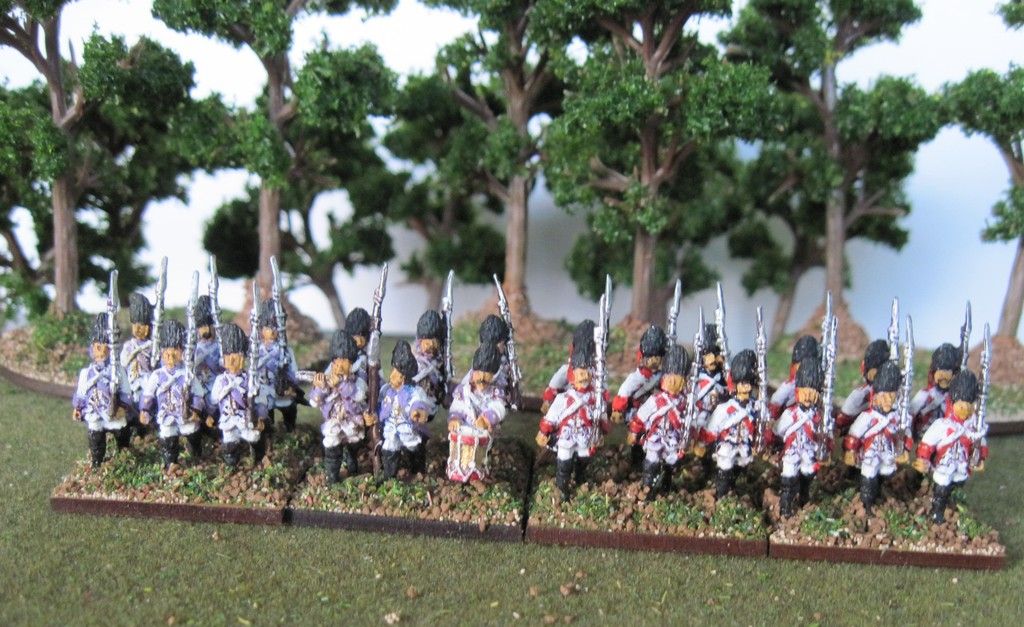 It costs more and takes longer to paint a battalion but I think it looks much better than four to a base. The figures are Blue Moon and Old Glory and progress proceeds apace.
More soon.
Stop Press! QRF have added some new figures to their Carlist War range!