Slowly but surely Frederick's army, or part of it, comes into view.
Here are the Von Belling Hussars who will be getting a guidon as Frederick denied most Hussar regiments flags. The little white dots on the Mirltons are my attempt at creating an impression of a semi reclining skeleton.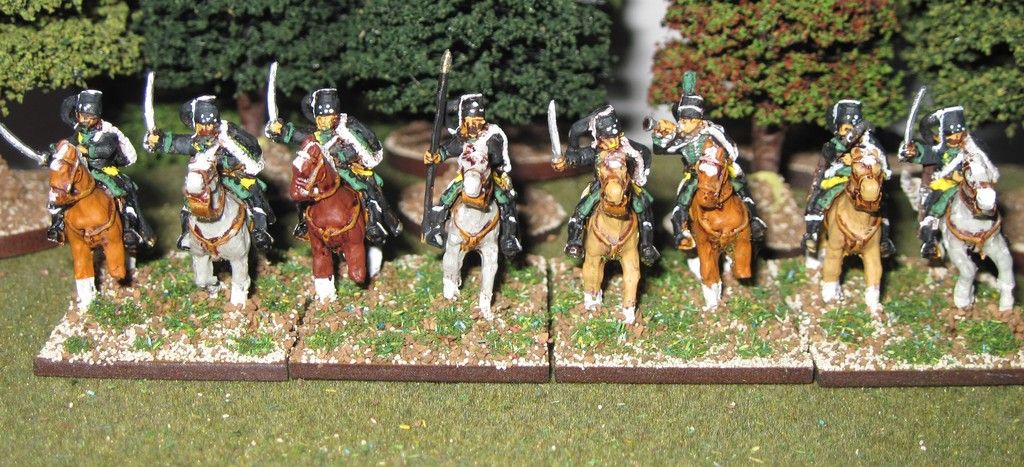 The Truchseb Dragoons below with a nice flag from Kronoscaf.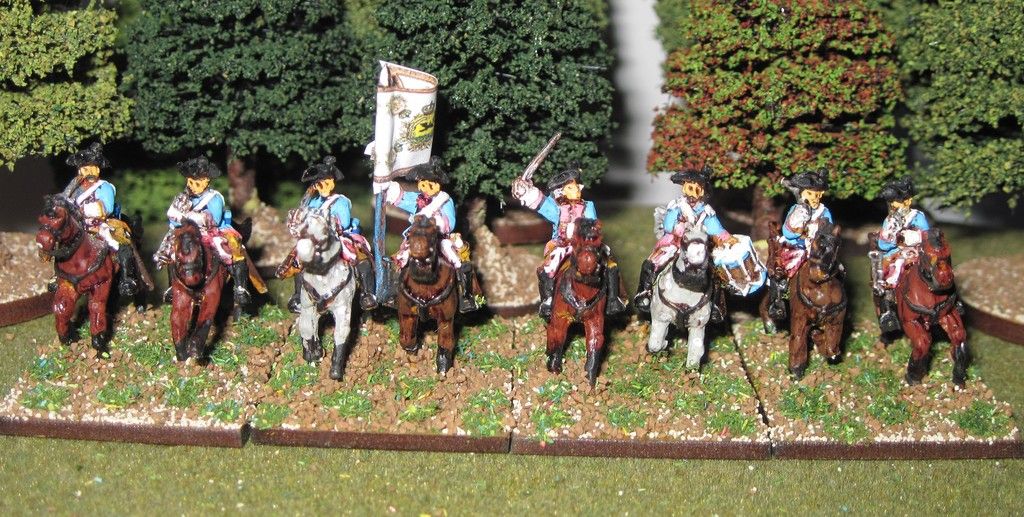 The first Prussian battery is done, two to go.
Back to the Carlist War next.