Sarsfield receives re-enforcements his luck is becoming proverbial (He threw three sixes in a row).
The patrol continues its progress but the new men cannot (poor dice) keep up the pace.
Sarsfield continues his advance into range as he does so he notices among the grenadiers the heroic Gonsalvo (another three sixes) and gives him a gallant halloo.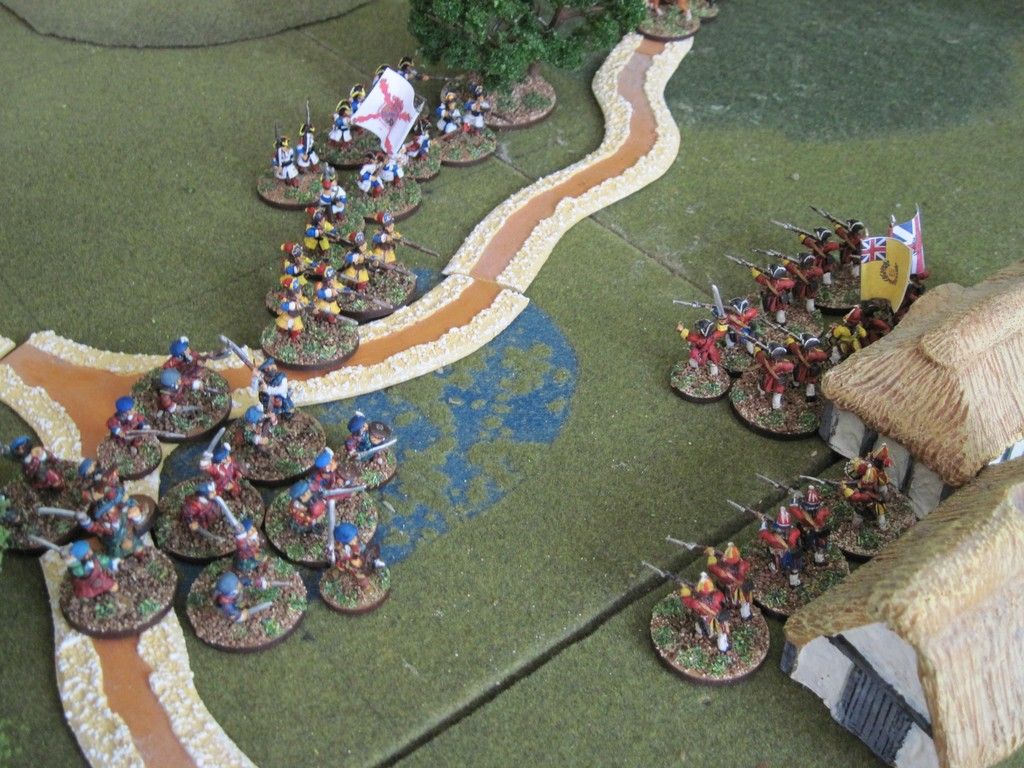 Hamilton's dragoons press on while his grenadiers wait (poor dice) for the new men to catch up.
The Jacobite cavalry can now see Hamilton's dragoons, one them, Algernon Percy, reminds his comrades of his French service (another three sixes) which is well received.
Hamilton's grenadiers volley the Highlanders dropping three of them. A cry of Claymore goes up. Hamilton's foot volley into Sarsfield's unit killing three but, naturally enough missing the man himself.
The Spanish grenadiers down two of their opposite number. The Spanish foot shoot three of Hamilton's men but the Colonel is unscathed. Clan Mac Iain charge the grenadiers killing four and forcing the rest to retreat-but at the cost of three casual casualties.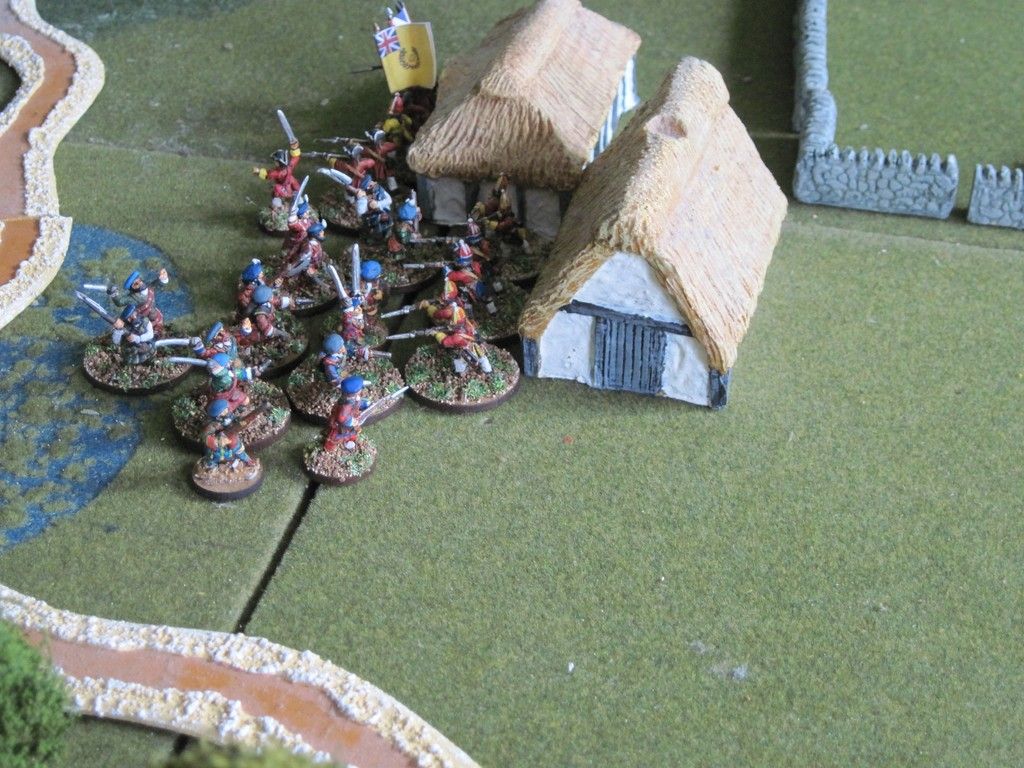 The Mac Iain frees Sir John Wauchope.
Meanwhile Hamilton's dragoons press on while the patrolling foot pause (poor dice) to re-organise themselves.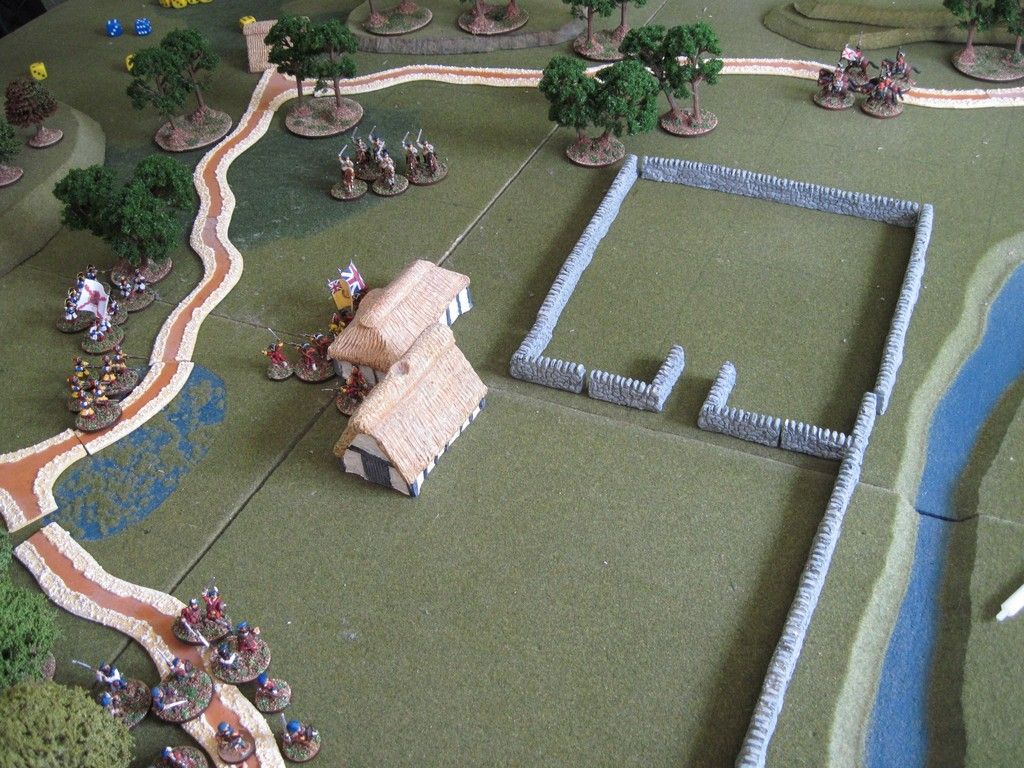 More soon.