Many years have gone by since a box of Samurai arrived on my doorstep. They were from Outpost who make interesting stuff. Having cut my teeth on the 'The Seven Samurai' as a child and owning a box set of the films of Kurosawa enthusiasm ran high.
I also had a couple of Stephen Turnbull books full of lovely images-it should have been a breeze of a project.
I painted ten or so figures and none of them looked right. Somehow or other, I wasn't getting it. So, the box went into a cupboard and its contents were consigned to the 'maybe' list. Until recently that is.
Lion Rampant by the indefatigable Dan Mersey made quite a stir a couple of years ago, and recently I bought a copy. Someone produced the stats for a Samurai retinue and I reached for my box of Samurai which had enough figures for both sides.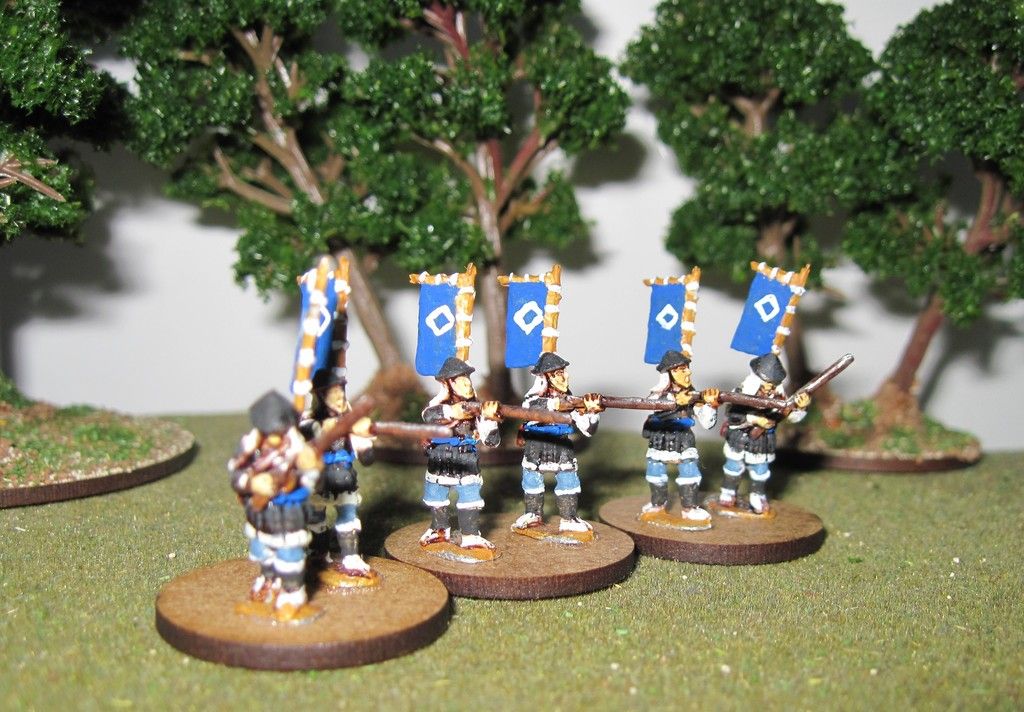 Progress is being made as you can see on this page.