Bad news for the 7
th
.
Captain Keogh's weak with fever and the brutal Major Reno has huffed the Crow.
Still everyone is excited to be looking for gold, except the Crow who know finding it would be bad news.
Meantime dispute rages among the Lakota. Toka 'La dreamt that the next fight would be won by rifles while Kangi Yuha knows it's getting up close that counts. Wider opinion is mixed but everyone agrees Sinje Gleska is still the finest warrior. Ino 'Ka and the Badger Society have been drinking Gin all morning but no one has fallen off his horse yet.
Yes, it the first stage of a game of TMWWBK.
Custer, who has gone hunting, has given detailed instructions on where to scout and what to look for. Let's see how everyone gets on.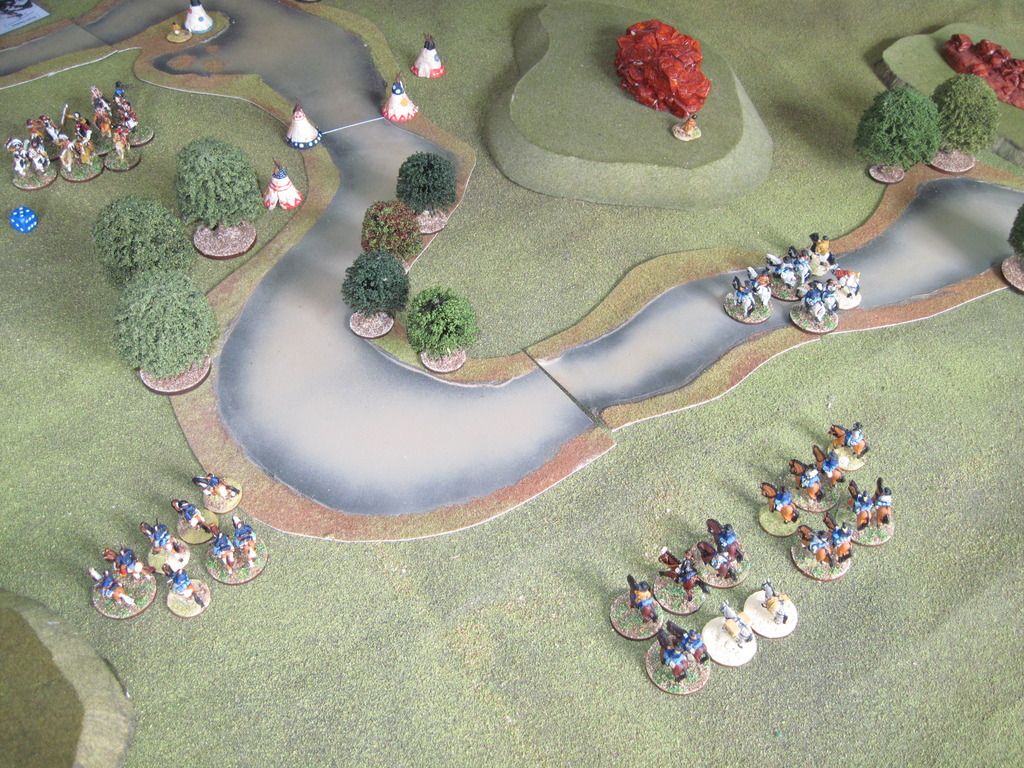 Reno orders Keogh to advance. Keogh is delirious, he seems to think he has been short changed in a shebeen and is going nowhere. Benteen's boys don't move either and Reno's own troop stay with the majority. It's not going well. The Crow do move out.
The Crow advance has kicked up dust and the Lakota, apart from the Badger Society who are heatedly discussing beetles, decide to investigate.
Reno gives it another go and all but Benteen's troop move up. The Crow can see a large cloud of dust heading their way.
The Lakota roll forward including the Badger Society who have decided something's up.