Bought in the 1980s these little fellows have mostly languished unused ever since.
Given my current focus I thought I'd repaint and rebase them.
I'm pleased enough at the end results.
So the Jaguars: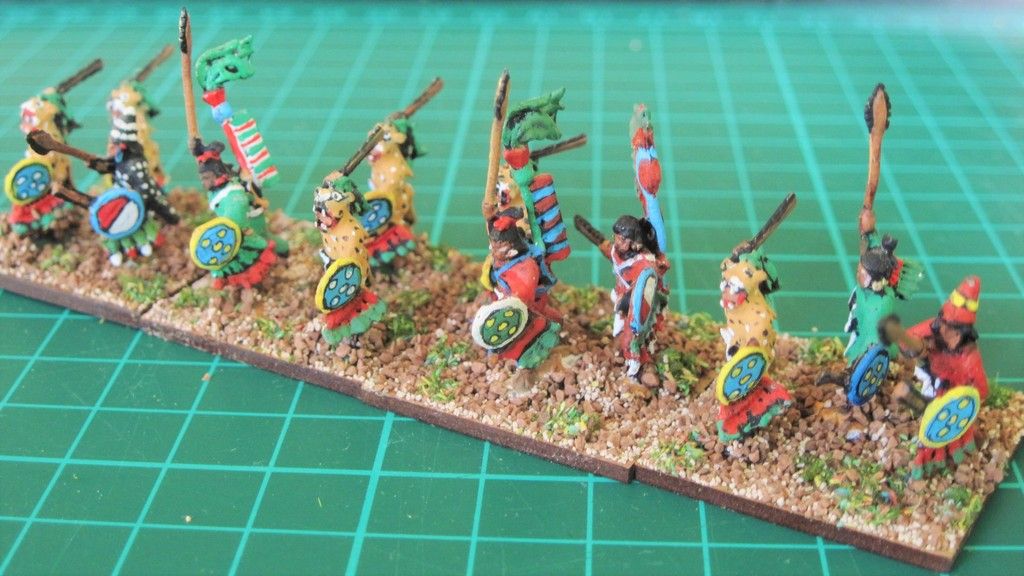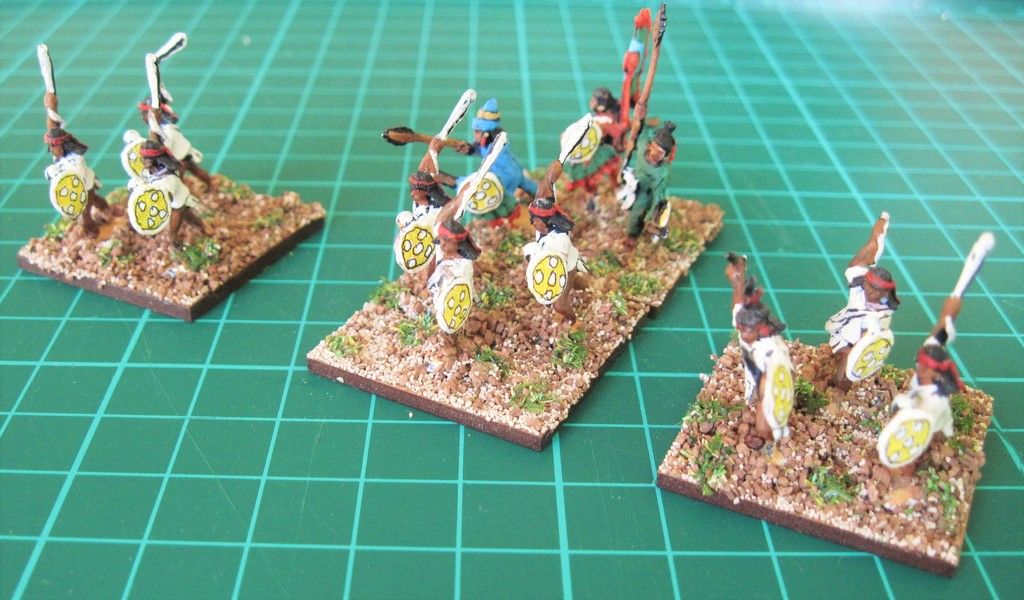 More Jaguars and archers.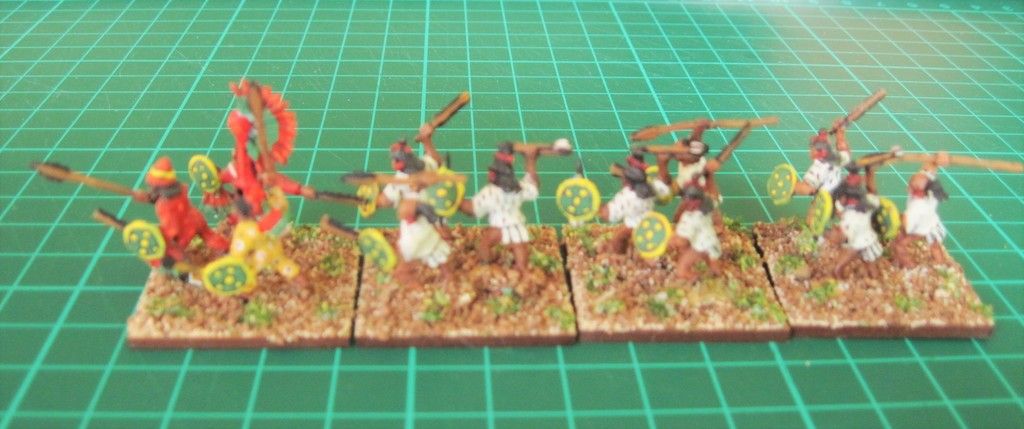 I'm pleased to say they were done in time for today's game-more of which soon.